2018 Feature Stories

Wind Industry of North Dakota (WIND)
Clean Grid Alliance worked with several member organizations to establish the Wind Industry of North Dakota in 2018. WIND educates stakeholders and the public about the benefits and opportunities wind brings to North Dakota.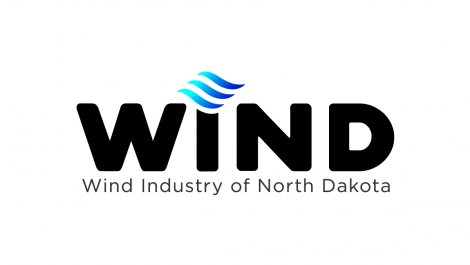 Membership is open to any person, company or organization that has been positively impacted or anticipates they could benefit from wind projects in North Dakota, including landowners, energy companies, education and governmental leaders, manufacturers, construction firms, supply chain companies, business leaders and wind project developers.
Members of the coalition include American Wind Energy Association, Apex Clean Energy, Capital Power, EDF Renewable Energy, Enel Green Power North America Inc., Invenergy, NextEra Energy Resources, Tenaska, Tradewind and Wanzek Construction, Inc. Together, these companies have invested billions of dollars into the North Dakota economy, mostly in rural areas across the state.
GA Group manages the coalition. Visit the website for fact sheets and other information.
Among the major initiatives of WIND was to tackle the Game and Fish Department's proposed guidelines for reducing impacts from wind energy development. WIND filed comments along with other concerned groups on the proposed guidelines. Game and Fish ultimately withdrew from the process agreeing that the issue needed to be dealt with in the legislature.


Fighting The Opposition
Over the past few years, local opposition groups have been growing in number, and strength, fueled largely by the Internet and the availability of misinformation produced and spread by national organizations that are anti-renewables. Clean Grid Alliance recognized that being able to successfully site and build renewable energy projects is paramount to achieving our mission. As a result, we were instrumental in bringing the issue of siting and opposition groups to the attention of philanthropic funders as a serious threat. We spoke, and they listened.
We began tracking opposition groups and working with members to combat the insurgence of false information that threatens development. Clean Grid Alliance's Minnesota outreach coordinator was extremely effective at interacting with communities in areas where projects were being proposed. She worked with economic development authorities, agriculture groups, and regional chambers of commerce. Some of the outcomes included:
Presented on behalf of CGA at the Minnesota Counties Annual Meeting
Attended quarterly Minnesota Rural Energy Board meetings
Spoke to CGA members about the rural character of specific areas being considered for development and ways to effectively engage in the community
Developing county-level interest stories that highlight the economic benefits of hosting wind and solar projects
Cultivating personal interest stories that highlight local job opportunities and new careers.
Case Study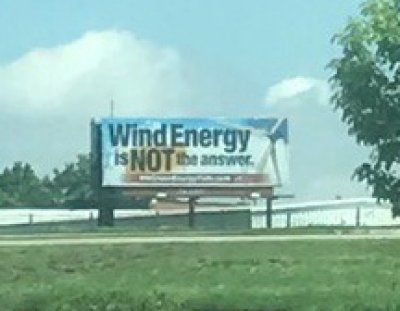 In 2018, the Center of the American Experiment (CAE), a conservative think tank in Golden Valley, Minnesota, began a state-wide campaign against wind energy. What began with an October 2017 report entitled, "Energy Policy in Minnesota: The High Cost of Failure" grew into a year-long battle.
CGA spoke to reporters, wrote counter-Op-Eds, deployed radio advertising, and engaged AWEA for some fact-checking blog posts and billboard advertising.
CGA Actions
CGA prepared a statement and Beth Soholt spoke to a reporter at their press conference in October 2017.
We responded to their editorial in the Minneapolis Star Tribune with an editorial authored by Beth Soholt and Will Kaul (recently retired vice president and chief transmission officer at Great River Energy), entitled "Counterpoint: Renewable energy in Minnesota makes business sense," which ran on December 19, 2017.
In January 2018, CAE began a radio campaign in the Albert Lea area where the Freeborn Wind Project was planned. CGA took to the air waves with positive wind messages on the same local radio stations in February. We further supported our radio messaging and response to the anti-wind 'report' with blog posts, social media memes, and fact sheets.
The "Harvesting wind delivers many benefits" blog, written to address several key points brought up in the CAE attack, garnered 255 unique page views over the course of the year, but had the most activity during February and March.
To help combat CAE's efforts, CGA ran another short radio campaign on KAUS in southern Minnesota focusing on the benefits wind energy brings to rural communities and farmers. The ads reached 21 counties with a core audience of eight counties and a population of 135,000 people.
Another anti-wind group also entered the scene in Minnesota. "Clear Energy Alliance," an organization that claims to be a watchdog group exposing the attacks on renewable energy and countering misinformation put out a negative wind video on Facebook entitled, "Minnesota Blows Billions." We posted a Fact Check blog post on our website then created a series of social media memes addressing specific topics and shared them with developers in the area and other supportive groups to help amplify the positive messages.
CGA remains committed to advancing renewable energy in the Midwest and are able to work quickly and cooperatively with our members on these important issues.

Cardinal-Hickory Creek
The Cardinal-Hickory Creek transmission line is the last of MISO's Multi-Value Project lines to move through the state regulatory approval process. This is a critical line for connecting wind and solar energy from the Dakotas and Minnesota to load centers in the East, and to facilitate renewables development in Wisconsin.
This line has been met with stiff local opposition. Over 76 entities requested intervention into the case, with nearly 50 coming from individual landowners. The Environmental Law and Policy Center is opposing the line and is representing the Driftless Area Land Conservancy. CGA jointly filed a petition to intervene in the case with the Minnesota Center for Environmental Advocacy and Fresh Energy, and secured two expert witnesses for the case.
To help support the need for the line, Clean Grid Alliance developed a robust communications and outreach plan and began implementation in late summer through the end of the year.
CGA Actions