Just Smart

Renewable energy is just smart.
Renewable energy is low-cost, clean, and reliable.
Michigan is a Midwestern Clean Energy Leader
Holly Fritz, Communications/Policy Associate
|
Apr. 1, 2020
Renewable energy has undergone significant change in the last ten years. The U.S. […]
Read More »
Clean Energy is Powering the U.S.
Holly Fritz, Communications/Policy Associate
|
Mar. 17, 2020
The United States made 2019 a major year for clean energy. The Business […]
Read More »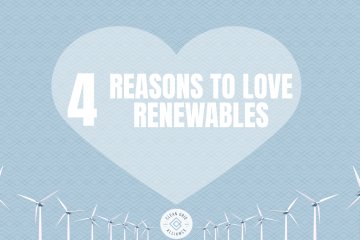 4 Reasons to Love Renewables
Holly Fritz, Communications/Policy Associate
|
Feb. 14, 2020
Renewable energy is on the rise. As a homegrown, reliable energy source, wind […]
Read More »