Media

Reliable. Credible. Informative.
Clean Grid Alliance strives to provide the media with credible information and resources on renewable energy in the Midwest.
CGA is pleased to offer our subject matter experts for interviews or speaking engagements on state policy, technical details on the electric grid, regulatory proceedings and transmission planning.
For media inquiries, please contact:
Kelley Welf
Communications Manager
651 644 3400 x 13
kwelf@cleangridalliance.org
Michigan is a Midwestern Clean Energy Leader
Holly Fritz, Communications/Policy Associate
|
Mar. 27, 2020
Renewable energy has undergone significant change in the last ten years. The U.S. […]
Read More »
Clean Energy is Powering the U.S.
Holly Fritz, Communications/Policy Associate
|
Mar. 17, 2020
The United States made 2019 a major year for clean energy. The Business […]
Read More »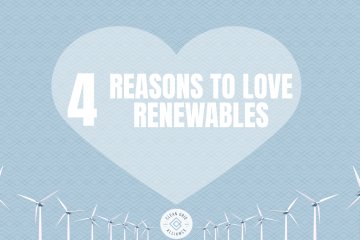 4 Reasons to Love Renewables
Holly Fritz, Communications/Policy Associate
|
Feb. 14, 2020
Renewable energy is on the rise. As a homegrown, reliable energy source, wind […]
Read More »