Our Work

Innovate. Participate. Collaborate. Educate.
Clean Grid Alliance focuses on state energy policy, grid operations and developing market opportunities at MISO, transmission planning, and conducting broad education and outreach activities to ensure there are ample opportunities for renewables to participate in the energy marketplace in the MISO footprint.
We employ a four-prong approach to achieve success:
Michigan is a Midwestern Clean Energy Leader
Holly Fritz, Communications/Policy Associate
|
Apr. 1, 2020
Renewable energy has undergone significant change in the last ten years. The U.S. […]
Read More »
Clean Energy is Powering the U.S.
Holly Fritz, Communications/Policy Associate
|
Mar. 17, 2020
The United States made 2019 a major year for clean energy. The Business […]
Read More »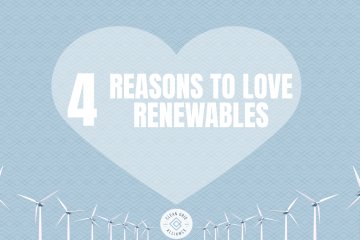 4 Reasons to Love Renewables
Holly Fritz, Communications/Policy Associate
|
Feb. 14, 2020
Renewable energy is on the rise. As a homegrown, reliable energy source, wind […]
Read More »