Renewable Energy Spotlight: Michigan
Ella Laurent,

Communications Associate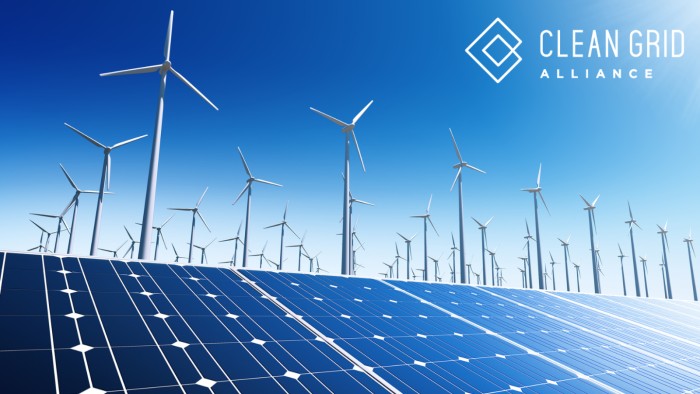 Ella Laurent,

Communications Associate

MI Manufacturing Sector is #1 in the Midwest for Clean Energy!
Clean energy developments in Michigan's wind and solar sectors have earned the state a seat as one of our top Midwest leaders in the transition to clean energy. From successful clean energy projects to new projects in development, Michigan continues to make strides to support our nation's transition to a clean energy future.
Michigan ranks 3rd among the 9 Upper Midwest states within the Midcontinent Independent System Operator (MISO footprint) for solar and wind energy projects planned and in the MISO queue. Nationwide, Michigan ranks 16th for installed solar, wind, and storage energy projects. The state currently has 3,744 MW of operating wind, solar and energy storage, and there are another 2,070 MW of wind and solar projects in the MISO queue. Clean energy provides 8.6% of the state's electricity, which is enough to power 1.5 million homes with clean energy generated in Michigan.
Not only do renewables provide clean, reliable, affordable energy, but they also spur significant economic development. As of February 2023, Michigan has received $7 billion in capital investment from wind, solar, and energy storage projects, according to the American Clean Power Association. In addition, clean power provides $55 million in state and local taxes, annually; and rural landowners are receiving $41.5 million annually in drought-proof land-lease payments..
The clean energy industry is a powerful job creator, too. Michigan's long history in manufacturing has set the stage for the state to use its manufacturing prowess for renewables, as well. According to the Clean Jobs Midwest report, Michigan ranks first in the Midwest with 48.2% of the state's clean energy jobs coming from the manufacturing sector. Overall, Michigan has a clean energy workforce of 10,900. Solar, in particular, is contributing to the clean power work force. The Clean Jobs Midwest report states that solar energy jobs grew by 9.3 percent in 2021 to 4,981 workers.
Michigan's Solar Story
According to SEIA, in 2022, Michigan had 1,038 MW of installed solar capacity. Over the next 5 years, solar energy in Michigan is estimated to add 2,610 MW of solar capacity. Nationwide, Michigan ranks 25th in the nation for solar energy.
Michigan's current operating capacity of renewable energy combined with the projected growth rates is helping our nation achieve its clean energy goals. At the same time, the state will benefit from increased jobs in rural and urban communities and the economic development that results from each project as it paves the way toward a sustainable and efficient, clean energy future.
Clean, affordable, reliable energy is just smart.