Clean Grid Association
CGA is answering your call for advocacy through Clean Grid Association -- our new 501(c)(6) trade organization. We make the business case for clean energy in the Midwest.
The business voice for clean energy in the Midwest
About Us
Recognizing our member's desire for increased advocacy resulting from multiple market dynamics, including the recent passage of the IRA bill and several state commitments to 100% clean energy in our footprint, Clean Grid Alliance formed a 501(c)(6) organization, which was established on October 10, 2023. Establishing a trade organization enables greater advocacy representing the business case for clean energy. This addition will further our mission of Advancing Clean Energy in the Midwest.
Clean Grid Association
Our new trade organization
"

The Association's mission is to be the business voice for clean energy in the Midwest by supporting wind, solar, energy storage, hydrogen, and electrical transmission.
What will we do?
To accomplish our mission, Clean Grid Association will:
Advocate for legislative action and regulatory reforms regarding the delivery of a clean energy in the Midwest
Promote the effective use of clean energy through education and outreach, and
Connect and engage professionals focused on improving clean energy development, industry effectiveness, camaraderie, and collaboration.
Where do we work?
CGA covers the 9 Upper Midwest States of the MISO footprint, including:
Illinois
Indiana
Iowa
Michigan
Minnesota
Missouri
North Dakota
South Dakota
Wisconsin
Our MISO work includes all these states, plus the MISO South states including Arkansas, Louisiana, and Mississippi.
Benefits of Membership
The Clean Grid Association is member centered and member driven.

CG Association is dedicated to building a foundation that will provide clean energy companies with an effective, efficient, and sustainable advocacy platform committed to shaping the clean energy business environment in the Midwest and in MISO.
Membership includes:
State Working Group calls to collaborate on advocacy strategies and share information
Additional business services (lobbying, public affairs, etc.) and directly guiding strategy in individual states and local venues
MISO Working Group calls to ensure comprehensive, integrated, forward-looking planning around transmission, wind and solar integration, and storage
Networking at CGA's quarterly member meetings
Dedicated staff with subject matter expertise in state policy, regulatory, and MISO, plus communications/public affairs support in key states
Monthly newsletter including state and MISO updates, plus other news and events
Members-only access to the CGA website
Are you looking for a seat at the table and to help drive clean energy development in the Midwest?
JOIN USSee Our Current Members
What Our Members
Are Saying

"There is no other organization that works on the technical, regulatory and policy side that is able to deliver renewable energy as well as Clean Grid Alliance."
Dan Yarano, Partner, Fredrikson

"I would describe CGA as being an expert, professional, collaborative, and really focused on getting things done. I appreciate how CGA takes the time to proactively develop relationships with policymakers in states across the region."
Kerri Johannsen, Energy Program Director, Iowa Environmental Council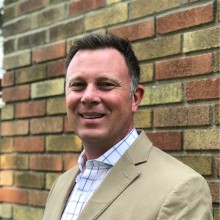 "Organization, leadership, and message has made CGA a driving force in the community for the last 20 years."
Adam Sokolski, Director, Regulatory and Legislative Affairs, EDF Renewables

"CGA is the preeminent voice of renewable energy in the Midwest. They can provide that voice in the room, and we know there's always going to be someone there advocating for us, building those relationships, forging new alliances."
Will Eberle, VP, Head of Government Affairs - Onshore Americas, RWE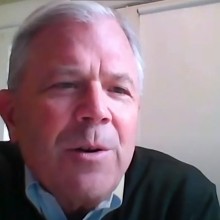 "CGA has been working to push power generation to be more renewable over the years and to help build the energy transportation infrastructure so that electricity can be moved efficiently, effectively, and economically from where it can be generated to where customers need it."
Kevin Lynch, Managing Director, External Affairs, Avangrid Renewables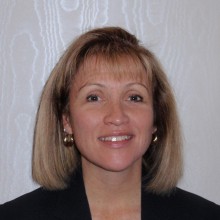 "The state and local policy work where CGA is a recognized leader has resulted in a significant addition of renewable energy being developed across the Midwest and MISO region."
Julie Voeck, Senior Director, Legislative and Regulatory Affairs, NextEra Energy Resources

"CGA has the right in-house expertise and relationships to be both influential and effective [and] is the foremost leader and one-stop-shop for clean energy advocacy in the Midwest."
Mallory Lindgren, Sr. VP, Market Development, Westwood