Staff & Board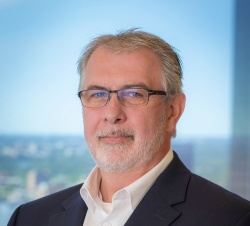 Sean Brady
Senior Counsel and Director of Regulatory Advocacy
312-867-0609
Sean Brady is the Senior Counsel and Director of Regulatory Advocacy for Clean Grid Alliance.
Sean specializes in utility regulatory analysis on state and federal issues. With over 16 years of experience in the utility industry he has worked at the Illinois Commerce Commission as a staff attorney in the General Counsel's office and as a senior policy advisor to Commissioner's Lieberman and Elliott. Sean has been with Clean Grid Alliance for over seven years. He manages renewable energy policy, advocacy, and litigation that is before regulatory, judicial and legislative bodies in Michigan, Indiana, Illinois and Missouri. Sean also manages renewable energy policy and advocacy in transmission planning committees at MISO.
Sean lives in Illinois and takes advantage of the variety of opportunities the state has created for residential customers to control their carbon footprint and energy usage, and to self-generate. Sean purchases energy at real time rates, has utilized the energy efficiency optimization tools promoted by the state, has added a smart thermostat to his home, and he owns, operates and sells energy from a solar generation facility on his property. Sean earned his law degree from IIT/Chicago-Kent College of Law, his Master of Public Administration degree from the University of Illinois, Chicago, his Bachelor of Science degree in civil engineering from the University of Illinois, Champaign-Urbana and is a licensed attorney and professional engineer in the State of Illinois.