Staff & Board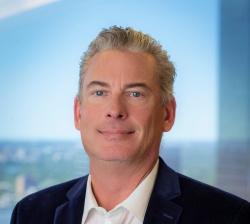 Peder Mewis
Regional Policy Director
651-644-3400
Peder Mewis is a Regional Policy Director for Clean Grid Alliance covering Iowa, Wisconsin, Minnesota, North Dakota and South Dakota. Peder joined Clean Grid Alliance in 2018 after nearly 12 years of professional experience working for the Minnesota State Senate.
Peder comes to Clean Grid Alliance with proficiency in the Minnesota legislative process, an advanced understanding of energy and utility law, and firmly established relationships with both political parties. During his time working for the Senate Republican Caucus, Peder served in a variety of roles, most recently, as caucus researcher for the Transportation and Public Safety Finance and Policy Committee, and the Energy and Utilities Finance and Policy Committee. In 2011-12, Peder served as the Administrator for the Energy, Utilities and Telecommunications Committee.
Peder earned his Bachelors of Science degree in political science from Hamline University in 2006 and resides in Glenwood City, Wisconsin, with his wife and two children.