Staff & Board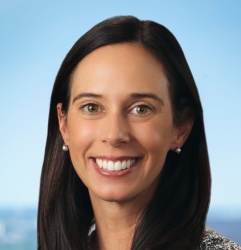 Tina Brown
Project Consultant
Tina Brown is a Project Consultant at Clean Grid Alliance focusing on industry partner engagement for the Land & Liberty Coalition program as well as supporting CGA's policy and regulatory work. She is also an MBA candidate at Northwestern's Kellogg School of Management majoring in Strategy.
Tina has over 10 years of experience working to advance clean energy projects and climate solutions in roles within industry, NGOs and philanthropy. Prior to beginning her consulting practice, Tina worked at Invenergy managing public affairs and renewable project permitting in the Central region. Through her work at the Energy Foundation, Tina co-developed the Foundation's Midwest grant-making strategy to advance clean energy policies.
Tina earned her Bachelors of Arts degree in international studies from Boston College, a Master's in Public Policy and Administration from Northwestern University and is an MBA Candidate at Kellogg. She lives in Chicago with her family.