Staff & Board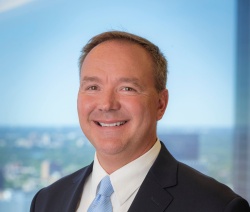 Jeff Danielson
Vice President - Advocacy
Jeff Danielson joined CGA in May 2022 as the Vice President of Advocacy after serving as Director of Midwest State Affairs for the American Wind Energy Association and the American Clean Power Association.
He is a former four-term Iowa State Senator and past President Pro Tempore, a retired career professional firefighter and a Navy veteran. Prior to serving in the Senate, Jeff was a gubernatorial appointee to the Iowa Department of Transportation Commission and a mayoral appointee to the Waterloo Planning & Zoning Commission. He is a member of the American Council of Young Political Leaders, No Labels and alumni of the NewDEAL Leaders.
Jeff earned his Master of Public Policy (MPP) and BA in Public Administration (summa cum laude) from the University of Northern Iowa, where he also taught as an adjunct professor in the policy program, along with being a proud community college graduate from Hawkeye Community College in Waterloo, Iowa.
He lives in East Gull Lake, MN with his wife Kim and their rescue lab Willow and cat Bruno. He has two grown children, Brendan and Erin. He enjoys fitness, golf and lake life fun in Northern Minnesota with friends and family.